Review: The Beginner's Bible Holy Bible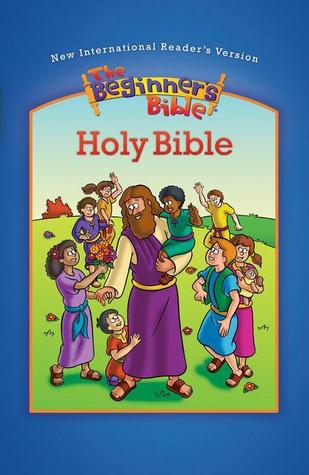 About the Book:
Ready for your first 'real' Bible? Great You'll love how you can read this Bible all by yourself. The print is easy to read and The Beginner's Bible art is fun and will help you better understand the stories in the Bible. Features include: *Presentation page so you can make this Bible your own *Complete text of the New International Reader's Version (NIrV) of the Bible– the NIV for kids *Large print (12-point font) is easy to read *20 full-color pages of The Beginner's Bible illustrations help you better understand the stories *66 book introductions and outlines explain who wrote each book of the Bible and what you will discover as you read *Dictionary of key Bible words will help you when you come to a word you don't know *Reading plan of 150 famous Bible stories will give you a great overview of God's Word
My Review:
 If you have been reading my blog for long, you know that my husband and I buy our children Bibles. I would say at least 3 before they leave home. We want our children rooted in the Word. To us it's unacceptable to just send them to church and expect others to teach them about the Bible. We as parents have a HUGE responsibility in this too and it is to supply them with these things to not only teach them with but also for those that are old enough to venture out on their own.
 The Beginners Bible products are a brilliant idea if you want to give your children something substantial to use to actual teach them the Bible. They even have a Bible that I am sure would make a perfect gift for those children that need a "first" Bible and they are between the ages of 6-10 years of age. This one is the New International Reader's Version and its simple to understand. The part my boys like the most are The Beginner's Bible Illustrations that are included. This Bible is a great idea for their first Bible.
**Disclosure** This book was sent to me free of charge for my honost review through my participation on the Z Blog Squad.