Litfuse Review: Two Roads Home by:Deborah Raney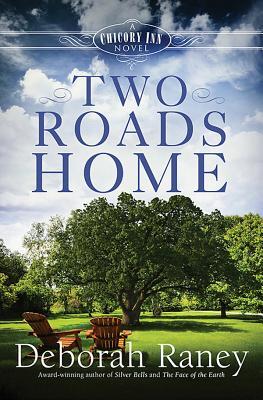 About the Book:
Minor-but-nagging setbacks continue to sour Grant and Audrey Whitman s initiation into the world of innkeeping, but larger challenges brew when an innocent flirtation leads to big trouble for the Whitmans son-in-law, Jesse. Jesse Pennington s friendly, outgoing personality has always served him well, especially in a career that has earned him and his wife Corinne a very comfortable lifestyle. But Corinne and Jesse are both restless and for similar reasons, if only they could share those with each other. Instead, too many business trips and trumped-up charges of harassment from a disgruntled coworker threaten their marriage and possibly put their three precious daughters at risk. With their life in disarray, God is tugging at their hearts to pursue other dreams. Can Corinne and Jesse pick up the pieces of what was once a wonderful life before it all crumbles beneath them?"
My Review:
Corinne Pennington lives the almost perfect life everyone wishes they had. Three beautiful girls and money enough to have a simply comfortable life. But all is not well in Corinne's world. Her husband, Jesse, has become less talkative and more reclusive towards her. Despite everything that is said about Jesse's sudden change in attitude, Corinne feels that something is definitely wrong.
Corinne's parents, Grant and Audrey Whitman run the beautiful Chicory Inn. As great as that seems, Audrey can really feel the pressure building. She feels she must please each and every guest, but her husband, Grant on the other hand doesn't feel it's that important. To add to it all, she feels Grant pulling away. But other things need to be tended to, like their daughter's marriage.
When Jesse is accused of harassing a woman, Corinne feels everything is falling apart around her. Can she find the truth that she has been searching for? Or is the life she has grown to love, going to be gone before she knows it?
Two Roads Home is book two in the Chicory Inn series. Deborah Raney did another wonderful job on this book! I enjoy all her books and I can't wait until another one of her books come out!
**Disclosure** This book was sent to me free of charge for my honest review from Litfuse.